Florence Nightingale: The Lady with the Lamp. Who was Florence Nightingale?
Florence Nightingale was a remarkable woman whose impact on the world is still felt today. Born in Florence, Italy in 1820, she was the second of two daughters to wealthy British parents. Her father, William Edward Nightingale, was an educated man who had inherited his father's fortune and, in turn, became a partner in a prominent bank. Her mother, Frances Nightingale, was a devoutly religious woman who was interested in philanthropy and charity work.
Florence was a highly intelligent child who enjoyed learning. Her parents hired private tutors to educate her in subjects that were not typically taught to girls, such as mathematics and philosophy. Despite her privileged upbringing, Florence was not content with the traditional roles available to women at the time, such as marriage and motherhood. She was determined to find a way to make a difference in the world.
What did Florence Nightingdale do during her nursing career?
In the mid-19th century, nursing was not considered a profession suitable for women of good social standing. It was viewed as a menial job that required little skill or education. Nevertheless, Florence was drawn to nursing and was determined to learn as much as she could about it. She studied nursing in Germany and later worked as a nurse in London.
In 1854, the Crimean War broke out, and the British Army was sent to fight in a place called Scutari, in Turkey. Florence was asked to go and help the wounded soldiers. When she arrived, she was shocked by the conditions she found in the military hospital. There were not enough beds or blankets, and the soldiers were very sick. Many were dying from diseases like cholera and typhus.
Florence worked tirelessly to improve conditions in the hospital. She made sure that the soldiers had clean bedding and fresh food. She also made sure that the hospital was kept clean and hygienic. She even wrote letters to the government asking for more help and supplies. Despite facing resistance from the army doctors and administrators, Florence persisted in her efforts to improve conditions for the soldiers.
One of the things Florence is most famous for is her work at night. She would carry a lamp as she walked around the hospital, checking on the soldiers. This earned her the nickname "the Lady with the Lamp." Her nightly rounds were not just to check on the soldiers, but to provide them with comfort and support. She would sit with them, listen to their fears and concerns, and offer words of encouragement.
Florence's work in Scutari helped to improve healthcare for soldiers and civilians alike. She reduced the mortality rate in the hospital from 40% to 2% by improving hygiene and sanitation. She also recognized the importance of good nutrition and advocated for better food for patients. Her work laid the foundation for modern nursing and healthcare.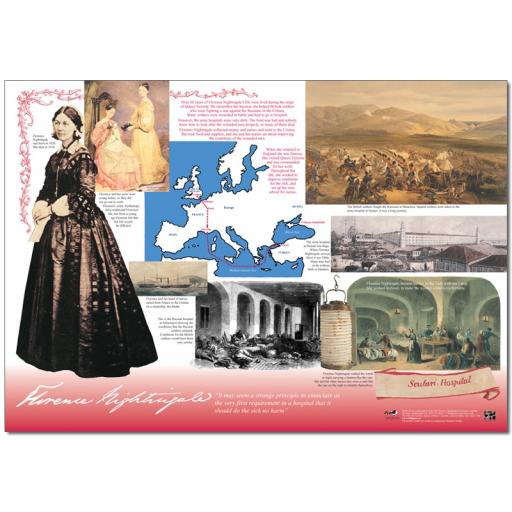 What happened when Florence Nightingale returned home to England?
Florence returned to England in 1856 and was greeted as a hero. She was given the nickname "the Lady with the Lamp" and was even invited to meet Queen Victoria. Despite her fame, Florence remained committed to her work. She continued to advocate for better healthcare and nursing education.
In 1860, Florence founded the Nightingale Training School for Nurses at St. Thomas' Hospital in London. The school was the first of its kind and provided a comprehensive education in nursing. Florence emphasized the importance of hygiene, sanitation, and compassion in nursing. The school quickly became a model for nursing education around the world.
Florence continued to write and speak about healthcare throughout her life. She published several books, including "Notes on Nursing," which is still considered a classic in nursing literature. She also worked to improve conditions in civilian hospitals and advocated for public health measures like sanitation and clean water.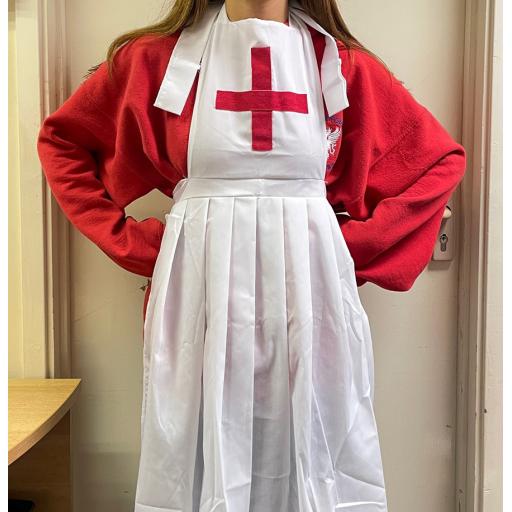 What was Florence Nightingale's legacy?
Florence Nightingale's impact on healthcare and nursing is still felt today. Her work laid the foundation for modern nursing and healthcare practices. She recognized the importance of hygiene, sanitation, and compassion in nursing, and her emphasis on these principles has helped to shape the way healthcare is delivered around the world.
In addition to her contributions to nursing and healthcare, Florence was also a trailblazer for women's rights. She challenged the traditional roles available to women at the time and demonstrated that women could be successful in fields traditionally dominated by men. Her work paved the way for future generations of women to pursue careers in medicine and other male-dominated fields.
What are some teaching ideas, to help in the teaching of Florence Nightingale?
Here are some teaching ideas for introducing Florence Nightingale to Key Stage 1 and Key Stage 2 students:
Storytelling: Introduce Florence Nightingale through storytelling. Use age-appropriate books or videos to tell her story and highlight her accomplishments. You can also use visual aids like pictures and maps to help students understand the historical context of her work.

Lamp-Making Activity: Help students make their own "lamp" to celebrate Florence Nightingale's legacy as "the Lady with the Lamp." You can use simple materials like paper cups, battery-operated tea lights, and colored tissue paper to create a personalized lamp that students can take home.

Hospital Role-Play: Set up a hospital role-play area in the classroom and encourage students to play the roles of doctors, nurses, and patients. Use real medical equipment like bandages and thermometers to make the experience more immersive. This activity can help students understand the importance of empathy and compassion in healthcare.

Hygiene and Sanitation Lesson: Use Florence Nightingale's emphasis on hygiene and sanitation as a starting point for a lesson on personal hygiene. Teach students the importance of washing their hands, brushing their teeth, and keeping their surroundings clean. This lesson can help students understand the connection between good hygiene and good health.

Poetry and Art: Use Florence Nightingale's life and work as inspiration for a poetry or art project. Encourage students to create poems or artwork that celebrates her legacy and emphasizes the importance of nursing and healthcare. This activity can help students develop their creativity and express their thoughts and feelings in a creative way.
#FlorenceNightingale #Nursing #Healthcare #Sanitation #Hygiene #Compassion #Empathy #WomenInMedicine #KS1 #KS2 #TeachingIdeas #RolePlay #Art #Poetry